Trading Journal Spreadsheet ™

Trading Journal Spreadsheet ™
We created tons of amazing features and functionality in each TJS product.
TJS and Microsoft Excel... "Bringing Your Trades to Life!"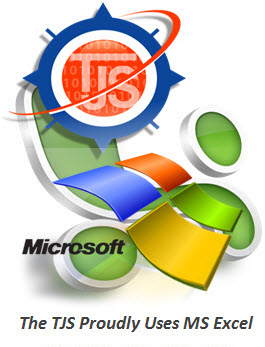 Traders just can't stop talking about the Trading Journal Spreadsheet.
A few words from some of the happy TJS users around the globe.
(5) Steps to the Trading Journal Spreadsheet
Plan It: Customize the TJS Analysis sheet to "track" what's most important to you and your trading business.
Trade It: While gaining experience in the markets, record everything you do in the TJS Trading Log.
Analyze It: The TJS Analysis sheet automatically displays all pertinent stats (at a glance), for your review.
Identify Strengths & Weaknesses: The TJS alerts you to which categories are producing either a positive and negative expectancy.
Improve: You'll soon have the knowledge needed to: trade confidently, perfect your plan, increase / decrease risk amounts, progress naturally as a seasoned trader, and become a standout trader.
Plan It
Trade It
Analyze It
Identify Strengths & Weaknesses
Watch Your Trading Improve
Inquiries, Feedback, Assistance